I'm always so rubbish at doing an end-of-year round up post, mostly because my Decembers are always uber busy then Christmas just somehow springs up on you… and if there is one thing I am good at in the work-life-balance-department, it's taking some time off between Christmas and New Year to spend with my family and loved ones – it's kind of a non-negotiable "holiday".
Though one of my New Year's resolutions this year is to blog more (and spend less time mulling over which photos to blog) so to start the year off on the right foot, I've decided drip-feeding my round up post is the best way to ease myself into it. So here goes, I'm going to blog a photo a day in the entire month of January which will make up my 2012 post (not a best of, just photos I like and representative of my year). So without further ado…
01 Jan 2013: Sibing + Lei – Bali
Always been one of my faves because of the anticipation of the curtain opening to reveal the bridesmaids and the bride.
02 Jan 2013: Karen + Sam – Bath
Definitely one of my fave dresses of the year – Jenny Packham rocks my socks.
03 Jan 2013: Sam + Jonny – Devon
A colourful wedding dress and a cool hat, what's not to love?
04 Jan 2013: Zara + Leszek – Kent
I'm in a woodsy kinda mood today. Plus Zara & Leszek's yellow & grey wedding fits right in with my branding 😉
05 Jan 2013: Semi + David – Athens
I know this technically is not 1 image but I couldn't choose and they kinda go, right? 😉
06 Jan 2013: Sofia + Gary – London
What a lovely start to your wedding day sipping some vino with a gorgeous Temperley dress hanging by your side…
07 Jan 2013: Laura + Dan – London
Nothing beats a fun couple with flare, especially if they got married in an urban warehouse venue.
08 Jan 2013: Emma + Sam – Herefordshire
Missing summer yet? Here's some sunshine and rainbow for you today! <3
09 Jan 2013: Hailey + Ben – Oxford
A little playful, a little colourful, almost psychedelic.
  10 Jan 2013: Mimi + Ben – Hampshire
Taking a public bus to the church = awesome. Encouraging cars to honk at them while waiting at a bus shelter = rock n' roll.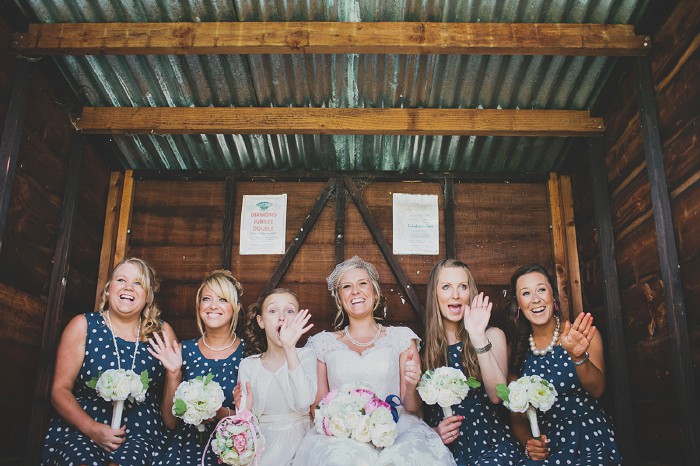 11 Jan 2013: Rosie + William – Tuscany
Proof that sometimes stealing the bride & groom away for 5 min between courses is well worth it!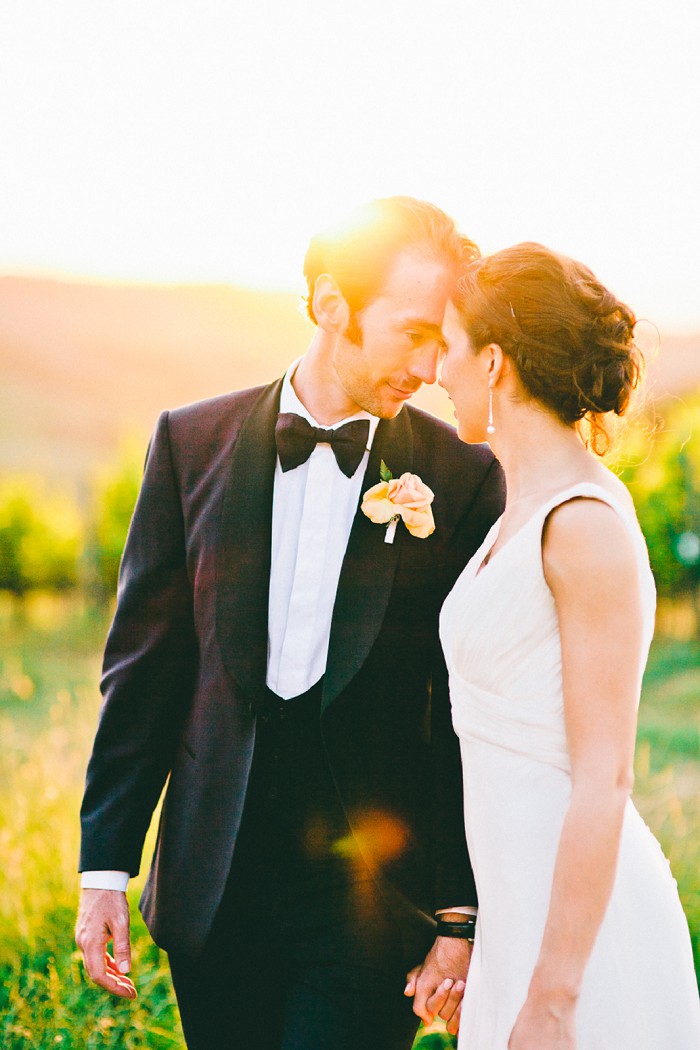 12 Jan 2013: Julie + Jax – Melbourne
My one and only baby sister got married in Australia and I cried. A lot.
13 Jan 2013: Haidee + Steve – Leicestershire
Wedding Photography 101: How to turn anything into a prop.
14 Jan 2013: Hsiu Lye + Nick – Kent
If you're this excited to marry your soul mate it's gotta be L.O.V.E!
15 Jan 2013: Claire + Martin – Greece
Destination wedding tip #1: turn your wedding day into a  wedding weekend!
16 Jan 2013: Laura + Rob – Bristol
More sunshine and rainbow – can you tell I'm missing summer? 😉
17 Jan 2013: Maria + Andy – Surrey
Silliness is almost a compulsory trait in my clients. True story.
18 Jan 2013: Chloe + Emma – London
2 beautiful brides, 2 beautiful dresses, 1 gorgeous tea party wedding!
19 Jan 2013: Jaime + Steve – Surrey
First steps as husband & wife 🙂
20 Jan 2013: Sarah + David – Warwickshire
With all the snow lately I have been having some serious post-Christmas blues, looking at Sarah & David's Christmas wedding photos cheers me right up!
21 Jan 2013: Joey + Matt – Yorkshire
A joyful moment is a moment cherished forever.
22 Jan 2013: Helen + Anthony – London
Pom poms aren't just for (venue) decoration.
23 Jan 2013: Megan + Leo – London
Also known as Meo. They even had a cocktail named after them on the day.
24 Jan 2013: Melody + Keith – Surrey
I could photograph these two in that beautiful rapeseed field forever!
25 Jan 2013: Jenny + Gary – Oxfordshire
The only bride I've photographed who trekked up a (steep!) hill to get married. With the bridal party + dog in tow.
26 Jan 2013: Katie + Ian – Yorkshire
The priceless expression on your mum and sisters' faces when you read that letter he gave you before the wedding.
27 Jan 2013: J + C – London
Oh hello there Mr. Moose!
28 Jan 2013: Sameera + Rob – Staffordshire
I love this. It was the moment after their first look and Sameera realised Rob hadn't done up his (Asian attire) buttons properly.
29 Jan 2013: Karen + Howard – Provence
Provence in June is simply stunning with lavenders and sunflowers a bloomin'. How lucky that I get to go back again this year!
30 Jan 2013: A homage to beautilicious shoes…
I was going to put up another wedding photo then I thought of these one (or two!) things I love photographing…
Fact: almost a third of my 2012 brides wore Jimmy Choos. They are clearly taking over the (wedding) world.